The Road to An Ovarian Cancer Diagnosis
Last updated: January 2023
The road to an ovarian cancer diagnosis can be long and winding. From initial symptoms to the emotions leading up to a diagnosis to self-advocacy, this diagnosis journey can be difficult to navigate. We conducted a survey to gain a better understanding of the diagnosis experience. Results from our Ovarian Cancer In America Survey revealed what this road looks like for many teal warriors.
From misdiagnosis to diagnosis
Ovarian cancer often comes as a shock, especially when its symptoms can be overlooked or dismissed as something else. Forty-nine percent of respondents said the main reason they initially looked into their ovarian cancer symptoms was that they noticed a warning sign and chose to reach out to their doctor. In contrast, 32 percent of respondents said their ovarian cancer symptoms were discovered unintentionally through routine exams or care unrelated to cancer.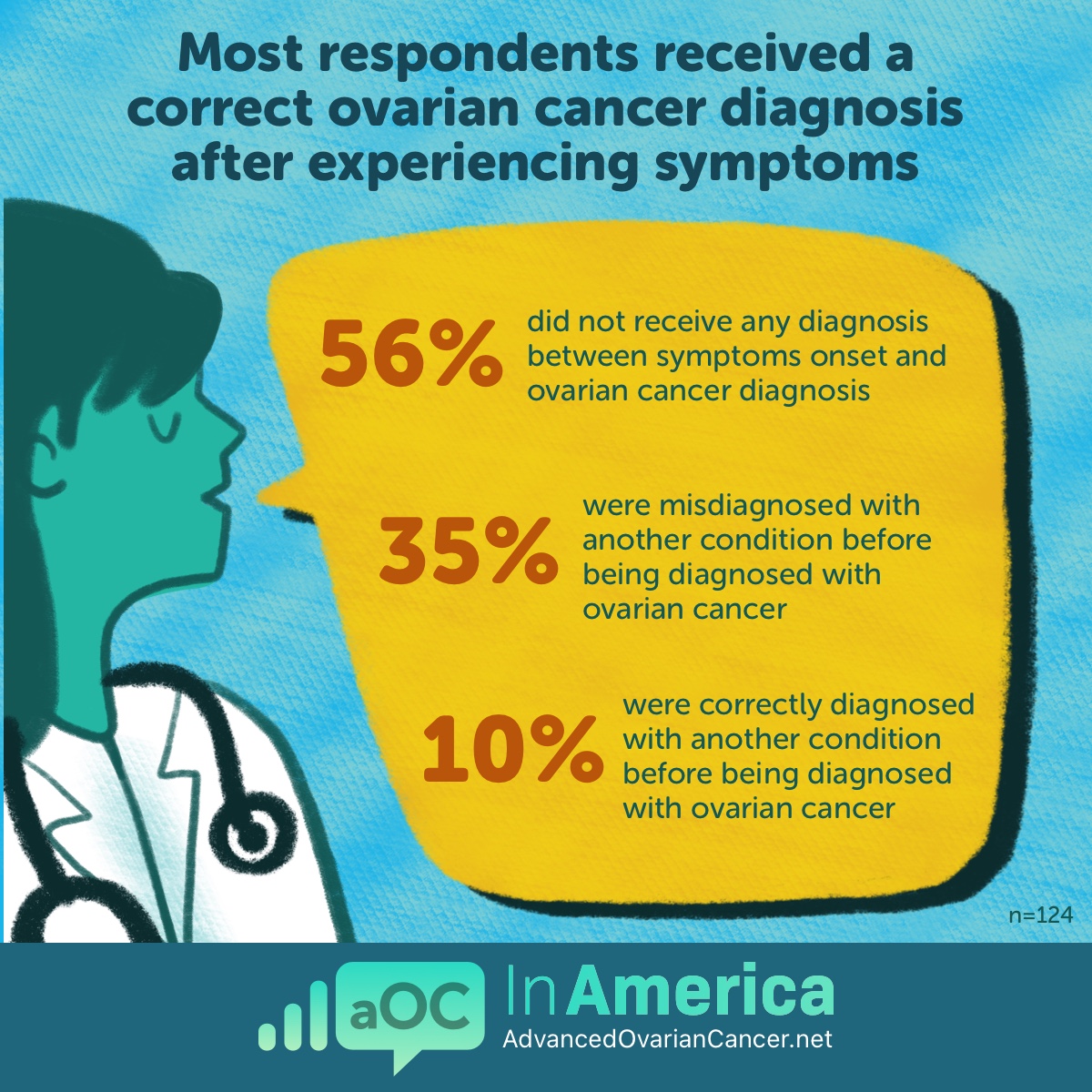 Emotions leading to a diagnosis
The events that lead up to an ovarian cancer diagnosis can be overwhelming and unclear. There can be a number of emotions to navigate while also navigating doctor's appointments, scans, and symptoms. Many find themselves seeking a second or third opinion from different doctors or healthcare providers. While 23 percent of respondents only saw one doctor before being diagnosed with ovarian cancer, 42 percent saw two doctors, and 21 percent saw three.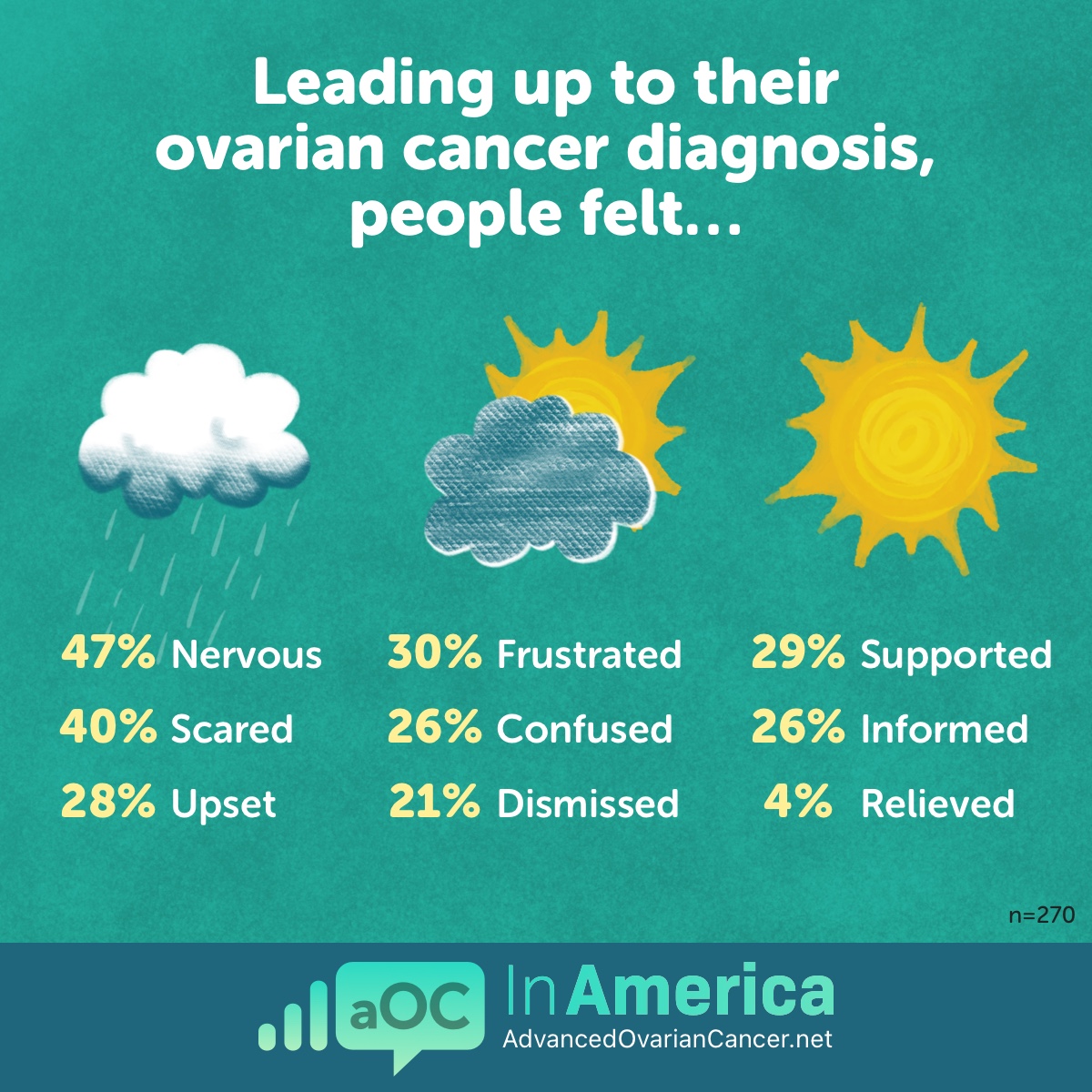 Importance of self-advocacy
The road to an ovarian cancer diagnosis can be winding and confusing to navigate. This is why it is important to advocate for yourself and your health. Some respondents wish they had done more to advocate for themselves and their health (38 percent), while others feel they did everything they could to advocate for themselves (37 percent).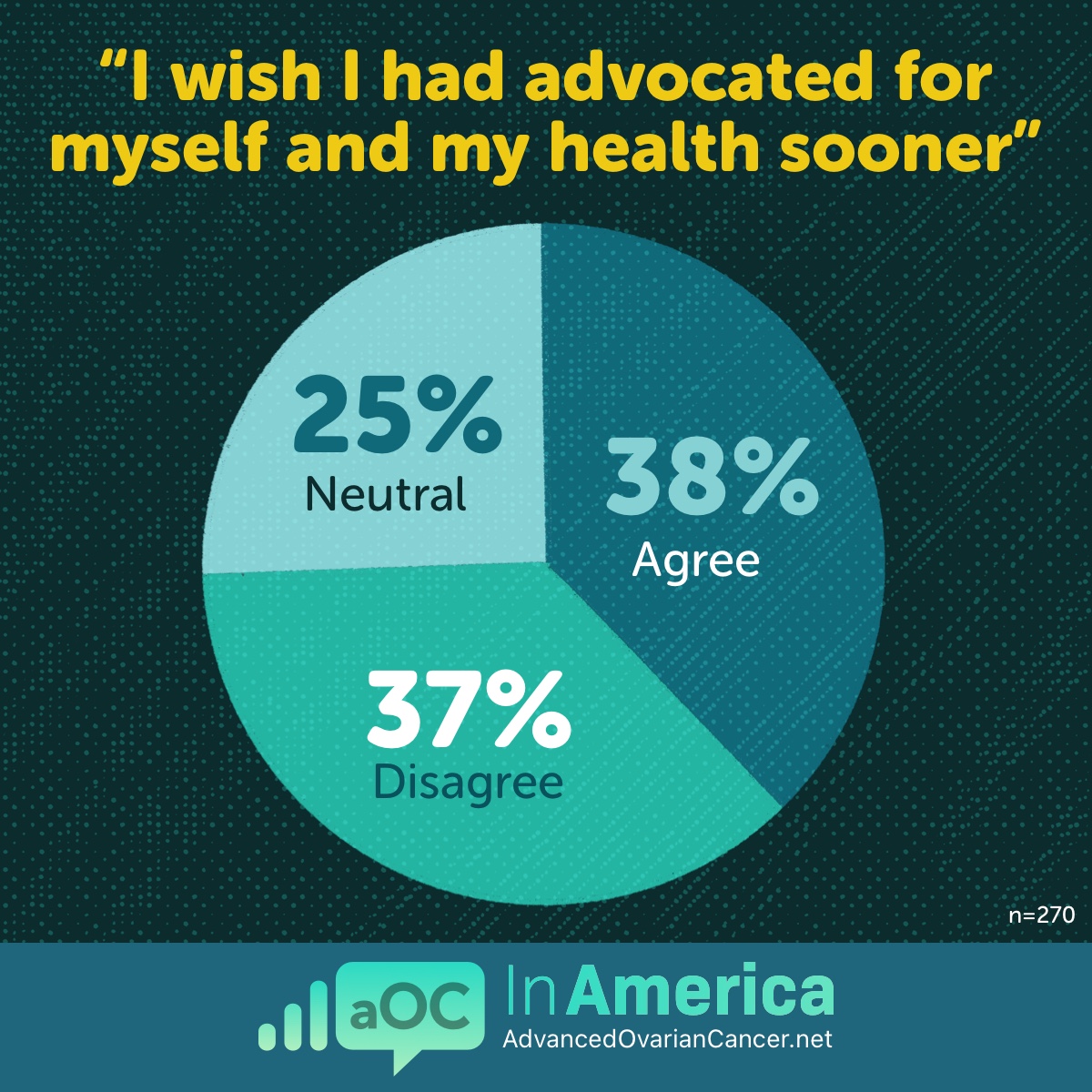 The 2nd Ovarian Cancer In America Survey was conducted online from January 2022 through April 2022. The survey was completed by 270 people. Hit the button below to participate in our 2023 Ovarian Cancer In America survey!

Community Poll
Did you have a hysterectomy to treat your ovarian cancer?