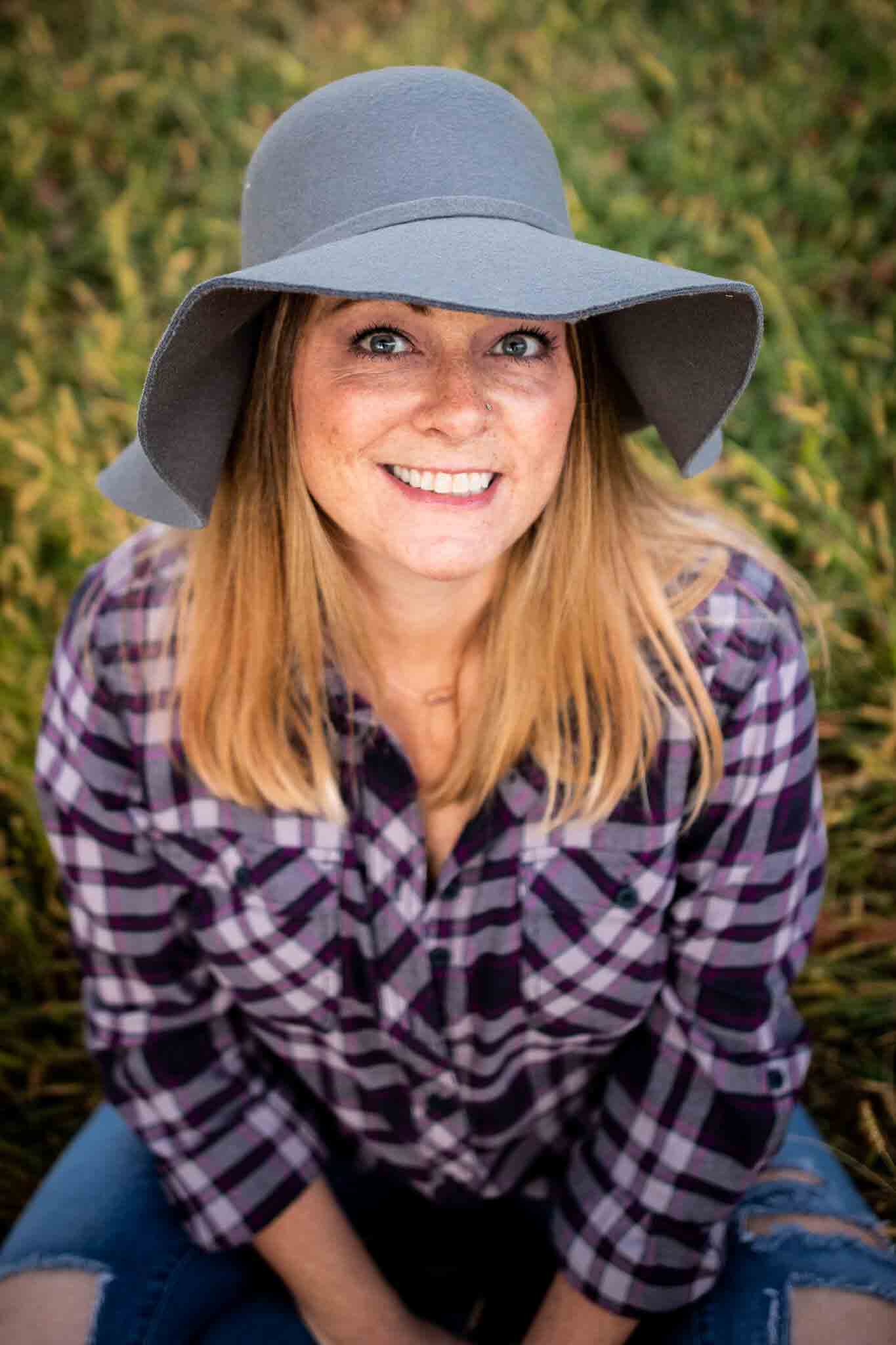 At the age of 37 while trying to start a family, Vicki was diagnosed with stage 3A Granulosa Cell Tumor (GCT) Ovarian Cancer. Since that time she has become a true advocate for her own health, as well as helping to empower fellow survivors and thrivers in the cancer community.
With Vicki's diagnosis came tough decisions around fertility preservation and surgery after surgery. As she started chemo she and her husband Dan had to face the fact that all attempts to preserve eggs had failed and they may never start the family they once envisioned. They put their heads down and pushed through 6 months of chemo treatments with the support of friends and family.
Vicki pushed for genetic testing even though her diagnosis was deemed non-genetic cancer. During this testing, she was positive for the ATM gene which ultimately put her at a higher risk for breast cancer.
A year after treatment and only one ovary intact, she proceeds once again with fertility treatments unsuccessfully. During this time her maternal grandmother was diagnosed with breast cancer. Ultimately she and Dan made the decision to stop fertility treatments and remove Vicki's second ovary significantly reducing even further chances of the ovarian cancer returning and then proceeded with a preventative prophylactic double mastectomy in 2019. This now reduced her chances of breast cancer from up to 60% to less than 5%.
When diagnosed Vicki and Dan were living in Denver, CO. Once surgeries were done, they made the return home to Cleveland, OH to be closer to nieces, nephews, cousins, God Children, and more family. Ultimately they have made the decision to embrace their 2 fur babies and all the children they are blessed to have in their lives. They are enjoying time on Lake Erie, their motorcycle, and working to live their best life together.
Her own brother was diagnosed with Non-Hodgkin Lymphoma 2 years after Vicki's diagnosis and she was able to be a support system for him, his wife, and her Mom as he successfully battled as well. He is now 2 years cancer-free.
Now 5 years cancer-free she has used her years to advocate and continue to build awareness in the cancer community. Vicki has worked with many groups over the years such as The Breasties and helped build that community in Ohio with her good friend Marcie. She also participates with STS - Survivors Teaching Students and shares her story with those within the medical field. She has recently launched her own podcast Sips with Survivors with her fellow ovarian thriver Randalynn.
Click here to see all of Vicki's articles on AdvancedOvarianCancer.net.