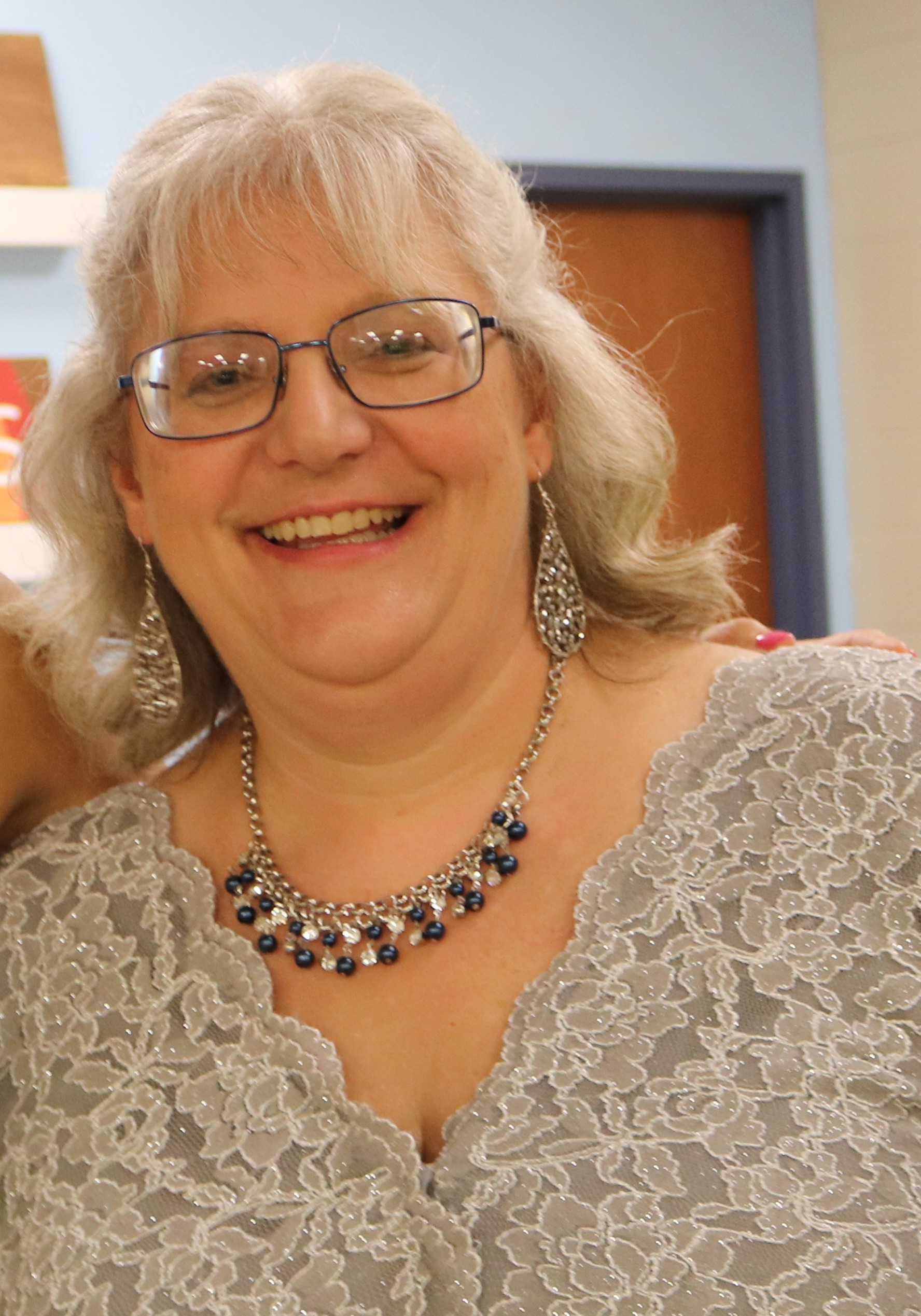 Debbie was diagnosed with Stage 1C Clear Cell Ovarian Cancer in April 2013 at the age of 43, just 8 months after she was married. After 2 surgeries and 6 cycles of chemotherapy, she has been blessed to remain with No Evidence of Disease since October 2013.
Through the diagnosis and treatment process, Debbie had a great support network. Her mom is a 3-time cancer survivor. Her husband, Monty, was and is her primary caregiver. Her dad, two bonus daughters, family, and friends gave invaluable support as well. Although she feels she breezed through treatment, Debbie has dealt with more side effects and aftereffects of the surgeries, chemotherapy, and steroids.
In 2014 after attending a national ovarian cancer conference, Debbie found her voice. Meeting other women who had been through and were going through what she was made a great impact on her. After that first conference, Debbie became active in her local ovarian cancer association. She began sharing her story with medical students. From there she and Monty became an ambassador duo and share their story throughout the US.
Debbie is also an Advocacy Leader with Ovarian Cancer Research Alliance. She believes in educating and advocating for those who are not able to use their own voice. Visiting and sharing with her elected officials has given her a feeling of empowerment and belonging, taking back some of the confidence that cancer had silenced.
Today Debbie shares her story with anyone who will listen. She writes a blog, bornwithamothersheart. sharing her journey with cancer, depression, and grief. She is also active in several survivor Facebook groups. Her husband started a Facebook group for male caregivers of women diagnosed with ovarian cancer, and Debbie helps to run their Facebook page, TealMen of OC.
Click here to see all of Deborah's articles on AdvancedOvarianCancer.net.