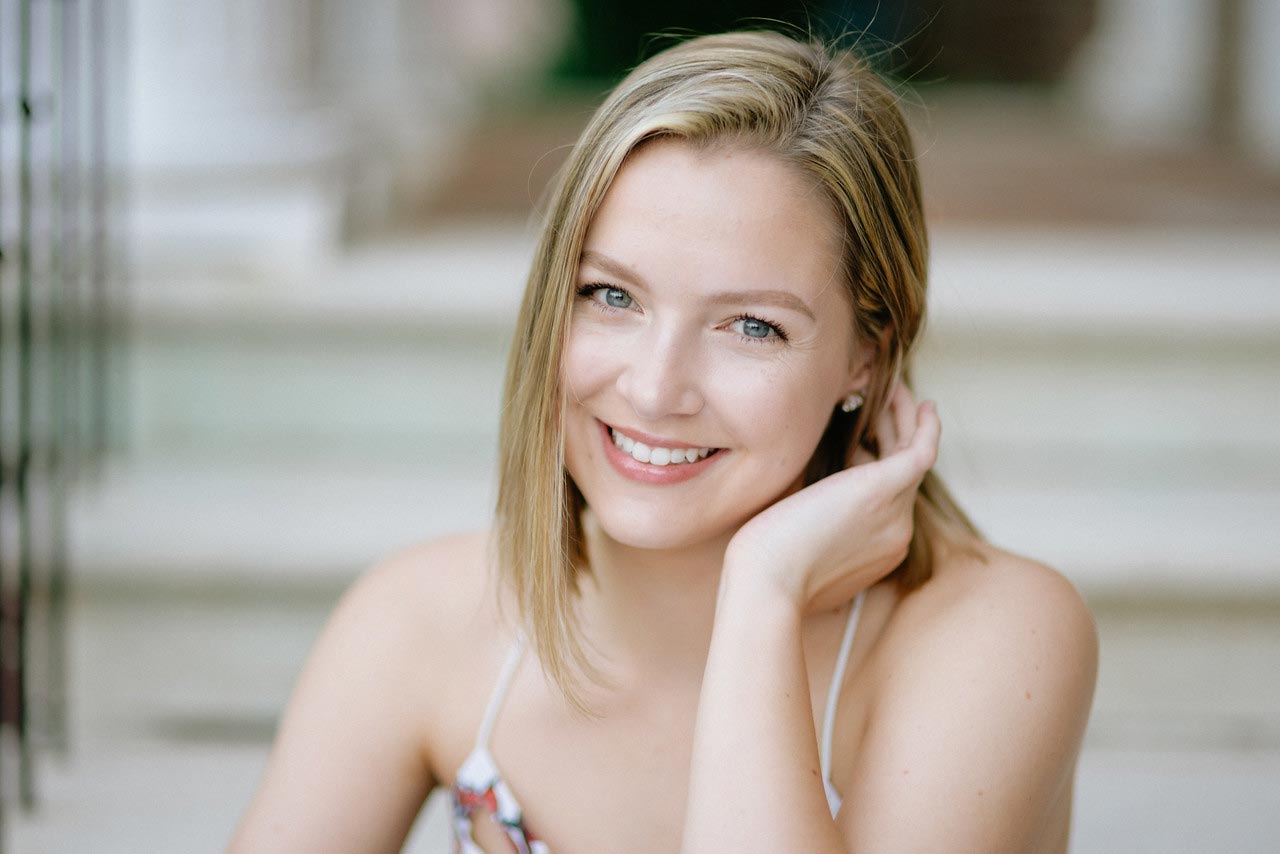 Catherine Saoud is a 23 year old ovarian cancer survivor and advocate. Catherine grew up in La Plata, MD and is a proud graduate of Georgetown University. She moved to Chicago, IL to pursue her master's in social work at the University of Chicago. She began experiencing multiple symptoms associated with ovarian cancer in March of 2020. After two months of virtual visits with no solution to her pain, she advocated for herself and received an ultrasound where a 21cm tumor was found on her right ovary. She underwent emergency surgery in May of 2020 to remove her right fallopian tube and right ovary. The biopsy confirmed it was an immature teratoma, grade 3, stage 1a and she was then diagnosed with ovarian cancer at the age of 22.
Catherine did not undergo any further treatment and was pronounced in remission in July of 2020. She felt compelled to share her story with other young women who may be in pain, experiencing concerning symptoms, and fear invalidation from health professionals. To spread awareness of ovarian cancer and the importance of advocacy for women's health, she created a youtube channel, Instagram account, and blog.
She discusses all of the things that come with a diagnosis of ovarian cancer including mental health, trauma, body image, support networks, symptoms, recovery, reproductive needs, advocacy, and more. Despite her circumstances, she is set to graduate on time from the University of Chicago with her master's degree in social work in 2021.
She is a mental and behavioral health therapist for children and adolescents who have experienced trauma and other adverse life experiences. Her cancer diagnosis has helped her become a better clinician, daughter, partner, and friend. In the future, Catherine hopes to continue practicing therapy while advocating for better treatment of female-identifying patients in the healthcare system.
Click here to see all of Catherine's articles on AdvancedOvarianCancer.net.